REMINISCE
Rediscover favorite museums, stadiums, or other meaningful hometown landmarks from the comfort and safety of your facility.
EXPLORE
Go on an African Safari, on a deep sea exploration or simply take in the majestic tranquility of a tropical island.
MANY WAYS TO ENJOY
With VR the possibilities are endless. Attend your grandchild's wedding or birthday party without leaving your chair. Have your anniversary party filmed in VR and relive that special moment again and again.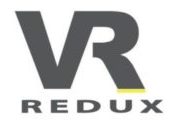 Virtual Reality Media Production
Share the Joy VR is a service of VR Redux. VR Redux specializes in the creation of an ever growing library of custom VR media. VR-Redux provides the very best education, content and support for this cutting edge technology.
Visit the VR Redux website for more information
Contact us
Call to learn more and schedule your VR event!
Address:
137 National Plaza
Suite 300
National Harbor, MD 20745